While you were growing up, one of the things your parents probably taught you is "don't simply talk to strangers!" especially when online. How then did we make friends? We go up to a stranger, around our age and due to a shared learning environment, we talk to them. However, times really have changed, and ironically, the best way to make friends is now online! We simply cannot afford to be going out and getting into crowds during this pandemic. With classes shifted online, some struggle to cope with the lack of in-person interaction that we usually need, what more take for granted. If you just started university online, you may be wondering if you could befriend strangers who are classmates. Nothing to worry about. Here are three online activities to help you get along with your classmates from the safety of your own home.
Create a group and talk for hours!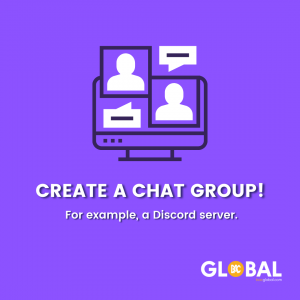 The first step to making friends is by, well, talking to each other! There are many ways to do this of course, with a variety of platforms to choose from. One such platform that is great for socialising is Discord! You can make your Discord groups or "Servers" on Discord with various voice and text channels for various purposes, activities, and content. Just get on the Discord application on your computer and register your account. Then on your computer, click the 'plus' sign on the left column to create a new server. After that, give your server a name, upload a thumbnail photo, and set the server region. You can customise your server with more text and voice channels if you'd like. Then add your classmates if you have their username or send them a link. After that, all you have to do is just join a voice channel with them and talk to these people.
Host a Watch Party with your classmates!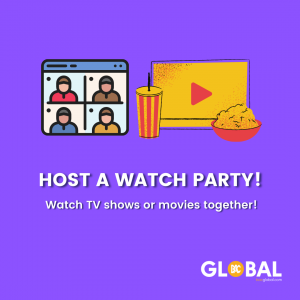 Of course, there's more you can do than just talk to people on a platform. How about watching a movie or TV show together? Whether you use Netflix or Disney+, you can stream a movie or a show to everyone who's watching with you online at the same time. There are two ways to do this. Either you can use web browser extension such as Teleparty (formerly known as Netflix Party) to watch together on a browser, or one person can share their screen on a Zoom or Discord group call and stream a show to the group. Hosting a watch party not only allows others to watch a show with you but so you can enjoy moments together with your new friends by even chatting on the side!
Play Games together!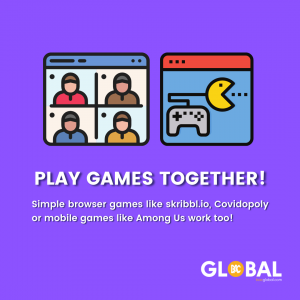 Another thing you can do to spend time and bond with your classmates is to play games together. If you happen to be an avid PC gamer, you could have your classmates join you on your usual shooters like CS:GO or Valorant, or MOBAs like League of Legends or DOTA 2. If some of your classmates are not heavy gamers, then simple browser games such as Covidopoly, skribbl.io, and Krunker can do the trick. Alternatively, simple mobile games such as Among Us and Family Style can be fun to play with friends over a Discord or Zoom call.
Although things are not the same, it doesn't mean we can't make friends and have fun. Like all other things in life right now, we need to adapt to the different ways of socialising. It is all thanks to the technology we have right now that enables us to connect with people even though they are far away. So while you are making the most of studying from home, make sure to also connect with people such as your classmates, and have fun!